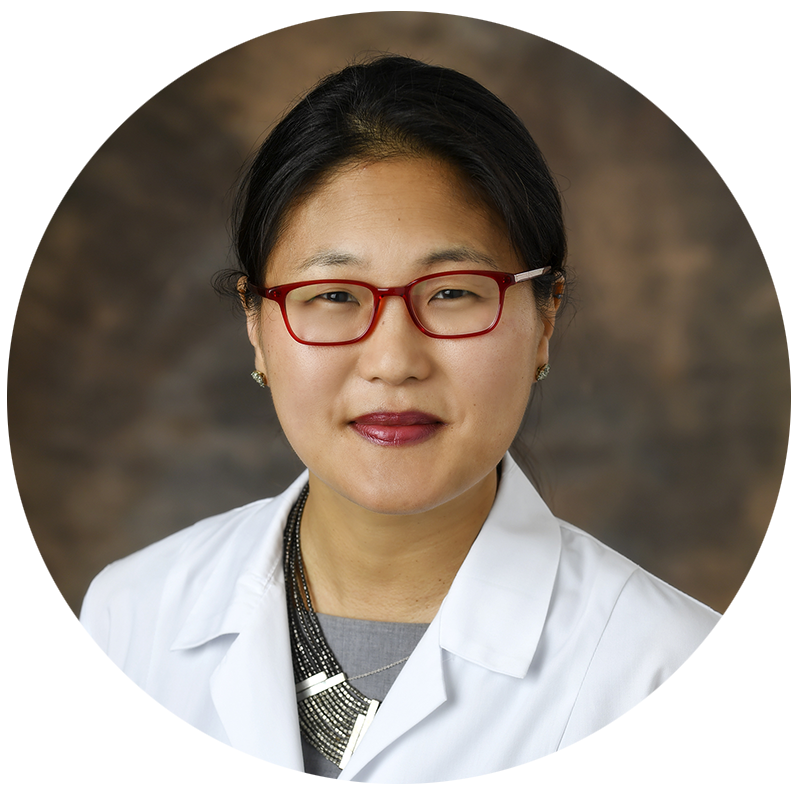 Dr. June Kim, MD
Advanced Lung Disease, Transplant Pulmonologist
* Member of the AdventHealth Medical Group
Video Visit Available
Dr. June Kim has over 10 years of experience caring for patients with Advanced Lung Disease and for lung transplant. She is also board certified in critical care medicine. She joins the AdventHealth transplant team from the University of Maryland, where she was Medical Director of Lung Transplantation and Assistant Professor in Critical Care Medicine. Her interests as a physician are seeing if it is possible to improve the experience for patients and providers using advanced technology.
Request an Appointment
Education
At SUNY Downstate Medical School in Brooklyn, NY, Dr. Kim earned her medical degree. She completed her residency in internal medicine at Albert Einstein College of Medicine in the Bronx, NY, then went on to become a Pulmonary Critical Care Fellow at Mount Sinai Hospital in New York, NY and later finished a lung transplant fellowship at Duke University Medical Center in Durham, NC. She is a member of the American College of Chest Physicians and International Society of Heart and Lung Transplant.